Medical Device/Life Sciences

Abbott Point of Care
Abbott Point of Care understands the need for fast, accurate, and reliable test results that give health care professionals the confidence they need to make critical patient care decisions. They manufacture the i-STAT System, an advanced, handheld blood analyzer that provides real-time, lab-quality results within minutes to accelerate the patient care decision making process.
Acclarent, Inc.
Acclarent, Inc., a business unit of Ethicon, Inc. (a Johnson and Johnson company), is a medical device company located in Menlo Park, CA. Its singular focus is improving patient care in all areas of otolaryngology by designing, developing and commercializing medical devices that address conditions affecting the ear, nose and throat (ENT). Acclarent is demonstrating this by developing innovative technologies, and investing in clinical studies and physician training.
Acutus Medical
Acutus Medical, Inc. ("Acutus") (Nasdaq: AFIB), an arrhythmia management company focused on improving the way cardiac arrhythmias are diagnosed and treated.
Advanced BioHealing
Advanced BioHealing is a leader in commercializing living cell therapies, a cornerstone technology in the field of regenerative medicine that repairs damaged human tissue and enables the body to heal itself. The Company currently manufactures and markets Dermagraft®, a bio-engineered skin substitute that assists in restoring damaged tissue and supports the body's natural healing process. Dermagraft has received a PMA from the FDA for the treatment of diabetic foot ulcers.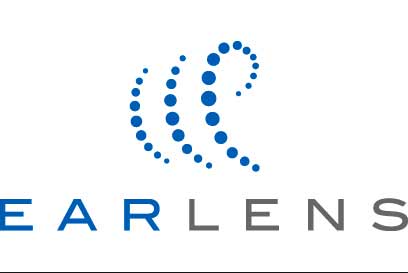 Earlens
A new innovation in hearing intended to deliver ultra-wide frequency range and a higher maximum gain margin.
EarLens Corporation is a privately held medical device company committed to providing hearing impaired patients a hearing solution that is designed to change the current standard of care for sound performance. The EarLens System's unique mechanism of direct sound delivery potentially opens the door to a level of sound performance achieved by no hearing aid on the market today. Unlike traditional hearing aids, which are in effect tiny speakers that simply turn up the volume on air conducted sound, the EarLens Contact Hearing Device™ is the world's first to use light to transmit sound.
Heron Therapeutics, Inc.
Heron Therapeutics, Inc. (NASDAQ: HRTX) is a biotechnology company developing products using its proprietary technology and innovative efforts to develop products to address unmet medical needs. The Company's Biochronomer® polymer-based drug delivery platform is designed to improve the therapeutic profile of injectable pharmaceuticals by extending the duration of action of known active ingredients. The Company's lead product, SUSTOL® (granisetron injection, extended release), is being developed for the prevention of both acute- and delayed-onset chemotherapy-induced nausea and vomiting.
Intersect ENT
Part of Medtronic plc, Intersect ENT is a medical technology company dedicated to advancing the treatment of ear, nose, and throat (ENT) conditions through evidence-based innovation. We provide treatments for people with chronic sinusitis, an inflammatory sinus condition that has been shown to substantially reduce quality of life. Sinusitis is one of the most common conditions in the United States.
Intuity Medical
Intuity Medical, headquartered in Fremont, CA, was founded with the mission of simplifying diabetes management for persons living with diabetes. We have developed the first automatic blood glucose monitoring system designed to make testing easy, convenient and discreet.
Through innovative and proprietary technology, Intuity's POGO® Automatic™ Blood Glucose Monitoring System aims to transform blood glucose testing. The meter is designed to give patients greater discretion and flexibility to test anytime, anywhere. 
Irvine Scientific
Irvine Scientific is a worldwide leader in the design, manufacture and distribution of medical devices, including Industrial Cell Culture, Cytogenetic, and Assisted Reproductive Technology (ART) products. Irvine Scientific is a large scale producer of advanced and quality cell culture media for the industrial bioprocess and diagnostic markets. The company has extensive experience in the design of culture media leading to significant improvement in biopharmaceutical yield. The company also manufactures media for the medical and stem cell applications. Irvine Scientific's worldwide distribution channels deliver products to large scale biopharmaceutical industry and to the research and laboratory communities.

Medrobotics Corporation
Medrobotics Corporation is a privately-held, surgical products company with a core competency in robotics. The Company's vision is to provide more patients with access to minimally invasive surgery. Headquartered in Raynham, Massachusetts, Medrobotics manufactures and markets its flagship product, the Flex® Robotic System, a robot-assisted platform that provides surgeons with single-site access and visualization of hard-to-reach anatomical locations.
Musculoskeletal Transplant Foundation (MTF)
Musculoskeletal Transplant Foundation (MTF), the largest tissue bank in the United States, is a 501(c)3 non-profit organization. MTF is dedicated to providing quality tissue through a commitment to excellence in education, research, recovery and care for recipients, donors and their families. Since its inception in 1987, MTF has received tissue from more than 80,000 donors and has provided over three million tissue grafts for transplantation.
Nevro Corp.
Was established with the vision of providing pain relief to those suffering from low back pain and other challenging types of chronic pain. Over 1.5 billion people suffer from chronic pain worldwide6, and back pain is the leading cause of disability for people under 45 years old.
Nipro Diagnostics, Inc.
Based in Fort Lauderdale, Florida, Nipro Diagnostics, Inc. (formerly Home Diagnostics Inc.) is a leading developer, manufacturer and marketer of diabetes management products. Nipro Diagnostics offers a portfolio of high-quality blood glucose monitoring products and systems available throughout the world. Nipro Diagnostics is the exclusive co-brand supplier of blood glucose monitoring systems for leading pharmacies.
Organogenesis
Having pioneered the field, Organogenesis Inc. is a commercial leader in regenerative medicine, focused in the areas of bio-active wound healing and soft tissue regeneration. The company was originally founded in 1985 as a spin-off of technology developed at the Massachusetts Institute of Technology (MIT). The mission of Organogenesis is to bring the medical marvel of regenerative medicine to patients and standardize its use in everyday medical care.
Ocular
Ocular Therapeutix, Inc. (NASDAQ:OCUL) is a biopharmaceutical company focused on the formulation, development, and commercialization of innovative therapies for diseases and conditions of the eye using its proprietary bioresorbable hydrogel-based formulation technology.

Personalis, Inc.
Personalis, Inc. is a provider of advanced genomic sequencing and analytics solutions to support the development of personalized cancer vaccines and other next-generation cancer immunotherapies.
Our patented ACE (Accuracy and Content Enhanced) Technology forms the foundation of all Personalis products. ACE Technology improves every individual step in the next-generation sequencing (NGS) process, from nucleic acid extraction, to sequencing assays, to data analytics. This makes it possible for us to achieve augmented coverage of difficult-to-sequence genomic regions that are missed with the use of conventional sequencing techniques.
Putnam Plastics Corporation
Putnam Plastics Corporation has been a leader in medical tubing for nearly three decades with a focus on small diameters used for life saving vascular catheters and minimally invasive medical devices. We offer the widest range of tubing technologies in the industry, and frequently combine these to create components at the forefront of today's most sophisticated medical devices. Our range of equipment allows us to process traditional thermoplastics and elastomers, as well as high performance materials such as PEEK and fluoropolymers.
Second Sight
The recognized global leader in neuromodulation devices to treat blindness, the company leverages its 20 years of technology innovation to develop devices to treat the broadest population of sight-impaired individuals. Inspired by personal connections with a retinitis pigmentosa diagnosis, Second Sight has researched, designed and created the world's first FDA and CE Mark approved device for providing artificial vision in people with late-stage RP.
Shockwave Medical
Since 2009 Shockwave Medcial has been revolutionizing the interventional treatment of advanced cardiovascular disease, creating new opportunities for patients and physicians by effectively targeting calcified plaque using lithotripsy, a trusted technology historically used to break kidney stones, to disrupt calcified plaque in blood vessels. Their mission is to change the nature of interventional therapy for advanced cardiovascular disease. Seven years later, the team at Shockwave Medical is developing a range of lithotripsy-enhanced interventional devices to realize that vision.
SI-Bone (Medical Device/Life Sciences)
SI-Bone® is a medical device company pioneering MIS sacroiliac (SI) joint treatment. The iFuse Implant System is intended for sacroiliac joint fusion for some causes of SI joint pain. SI joint treatment using the patented triangular design of the iFuse Implant™ has produced unparalleled clinical results.
Silk Road Medical
Silk Road Medical, Inc. is a medical device company located in Sunnyvale, California, that is focused on reducing the risk of stroke and its devastating impact. The company has pioneered a new approach for the treatment of carotid artery disease called TransCarotid Artery Revascularization (TCAR).

Tanvex BioPharma
In 1984, Dr. Allen Chao helped ignite a revolution in healthcare as a pioneer in the off-patent "generic" drug industry. As the founder and visionary of Watson Pharmaceuticals, he had a mission to drive down the cost of prescription drugs and extend their availability to millions of patients who otherwise couldn't afford the medications they needed. In just ten years, from 2005 -2014, generics are estimated to have saved our healthcare system over $1.68 Trillion* – more than $3 Billion a week.More than thirty years later, the revolution continues at Tanvex BioPharma. Here, Dr. Chao and his dedicated and talented team are applying the same passion, experience and expertise for improving the availability and affordability of pharmaceuticals to a new generation of drugs: biopharmaceuticals, including biologics and their non-branded, off-patent drug equivalents, biosimilars.
Verb Surgical
Verb Surgical, along with physicians and administrators, is creating the future of surgery. A future with improved patient outcomes, better information and greater hospital efficiency around the world. Our mission is to "democratize surgery" globally. Verbs are known to connect someone who does with something that needs doing. In the future, our actions will connect surgeons to an end-to-end platform for surgery, including pre-operative planning, intra-operative decision making and post-operative care.
Zosano
Zosano Pharma is an emerging CNS company focusing on providing rapid symptom relief to patients, using known therapeutics with well-established safety and efficacy, but altering their delivery profile using the Company's proprietary transdermal delivery system.