A123 Systems, LLC
A123 Systems, LLC, a wholly owned subsidiary of Wanxiang Group, is a developer and manufacturer of advanced lithium-ion batteries and energy storage systems for transportation and other commercial and industrial applications.
Ameriforge Group
Ameriforge Group is a Houston-based forged products sub-systems and systems integration manufacturing corporation, comprised of 10 companies, 21 plants, and multiple brands.
Privately held, Ameriforge is a modern and innovative business that provides high-profile strategic customers with total-value-solutions for their forged component, fabrication, sub-assembly, and fully-integrated systems needs.
Ameriforge businesses and plants provide a wide-range of forging, ring-rolling, heat-treating, machining, fabrication, assembling, welding, coating, and testing capabilities.
Ameriforge replaces their Global Requisitioning Solution with iPurchase™, ISS Group's Electronic Approval Workflow PO Requisition Solution
AmSafe
AmSafe® is the world's leading provider of safety restraint products for the aerospace and defense industries. Most well-known for its aviation passenger seatbelts, it is, in fact, the technology leader in the manufacturing of aviation airbag restraint systems.

AmSafe is the first and only company to have a seatbelt airbag system installed worldwide on both commercial and general aviation aircraft.
ArvinMeritor
ArvinMeritor is a global leader in providing innovative drivetrain mobility and braking solutions for original equipment (OE) manufacturers of trucks, trailers and specialty vehicles, as well as the related aftermarkets in the transportation and industrial sectors. Their customer base includes motor carriers of all sizes, OE dealers, independent distributors and others. Most of their products are marketed around the world under their well-known Meritor® brand that symbolizes reliability, dependability and efficiency, or under one of their other prominent brands including Euclid, Mascot, Trucktechnic®, Meritor WABCO (North America) and Gabriel®. Their global footprint in North and South America, Europe and Asia Pacific is represented by more than 13,000 employees in 25 countries.
Carlisle Brake & Friction
Carlisle Brake & Friction (CBF) is a leading solutions provider of high performance and severe duty brake, clutch and transmission applications to OEM and aftermarket customers in the mining, construction, military, agricultural, motorsports, industrial and aerospace markets. The strength of CBF's brands, including Wellman Products Group, Carlisle Industrial Brake & Friction, Hawk Performance, Japan Power Brake, and VelveTouch, gives our customers access to a diverse range of the most highly engineered braking, friction, clutch, and transmission products available to the market today. With eleven manufacturing facilities globally located in the U.S., U.K., Italy, China, and Japan, and with over 2,000 employees, CBF serves over 100 leading original equipment manufacturers in 50 countries, making CBF the right choice.
Detroit Chassis
Detroit Chassis produces rolling chassis and complex subassemblies and modules for the automotive industry.
The company's sole client is Ford Motor Co., which uses its parts as the basis for recreational vehicles as well as commercial step vans, medium-duty trucks and cars including the SVT High-Performance Mustang.
Eaton Corporation
Eaton Corporation is a diversified power management company with 2009 sales of $11.9 billion. Eaton is a global technology leader in electrical components and systems for power quality, distribution and control; hydraulics components, systems and services for industrial and mobile equipment; aerospace fuel, hydraulics and pneumatic systems for commercial and military use; and truck and automotive drivetrain and powertrain systems for performance, fuel economy and safety. Eaton has approximately 70,000 employees and sells products to customers in more than 150 countries.
GHSP
GHSP is a business of JSJ Corporation of Grand Haven, Michigan, U.S. JSJ is a privately held corporation that designs, markets, brands and distributes a group of durable goods and services to customers throughout the world. Founded in 1919, JSJ is led by second and third generations of JSJ's three founding families, who work together as partners in a business that now generates annual sales more than $350 million US.
Hayashi Telempu
The needs for safety, environmental design and comfort continue to increase within the automotive industry. Hayashi Telempu responds to these needs as a total supplier of automotive interior components.
Furthermore, we utilize advanced technologies to manufacture high-value-added products which are ahead of the
International Automotive Components (IAC)
International Automotive Components (IAC) is a leading global supplier of automotive components and systems, including interior and exterior trim and structural and functional applications. Their products are designed to improve comfort & convenience, utility and safety in vehicle interiors. They provide customers with unparalleled manufacturing reach and ability. IAC's approach is solution-based, innovative and built on stringent best practices and commitment to the success of our customers in the global marketplace. Headquartered in Dearborn, Mich., IAC North America's team includes approximately 13,000 employees in facilities in the United States, Canada and Mexico, as well as interests in two Chinese joint ventures.
ITW Drawform
ITW Drawform is a leading contract manufacturer of deep draw metal stampings, consistently taking on projects most metal-stamping companies are neither willing nor able to consider. We've earned a global reputation for producing tightly toleranced components in many industries, including automotive, communication, fire protection, defense, lock hardware and plumbing.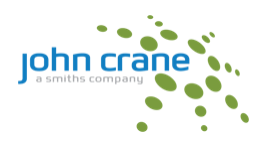 John Crane
John Crane is part of Smiths Group, a global technology business listed on the London Stock Exchange. John Crane designs and manufactures seals and associated products mainly for the oil & gas, chemical, pharmaceutical, pulp & paper and mining sectors. John Crane offers a comprehensive range of engineered mechanical seals and sealing support systems, mechanical packing, power transmission couplings and asset management systems under the brand names John Crane, Sealol, Safematic, Flexibox, Metastream, Powerstream, Lemco and Performance Plus.
ISS Group's iPurchase™ Solution Further Improves Productivity and Reduce Costs for John Crane Inc.
MiTek Industries
MiTek Industries is the world's leading supplier of state-of-the-art engineered products and services for the building components industry. Nobody else can come close to their capabilities for fulfilling customer needs – locally, nationally and internationally.
Modular Assembly Innovations
In today's global market it is imperative you do more with less in order to remain profitable and competitive. Modular Assembly Innovations makes this possible by solving your most complex and costly manufacturing assembly problems.
MAIs team of professionals specialize in designing and implementing sub-assembly modules for all areas of your automotive manufacturing operation.
Remy International, Inc.
Remy International, Inc. is a leading global manufacturer, remanufacturer and distributor of light duty starters and alternators and Delco Remy brand heavy-duty systems. Remy International also manufactures and distributes electric propulsion motors designed with leading edge technology and backed by the security of over a billion miles of proven reliability. In business for over 100 years, today Remy International is actively collaborating with companies throughout the world to develop innovations that are transforming the vehicle industry. Recently, Remy International was recognized by the United States Department of Energy for its leadership role in the hybrid technologies space and awarded a $60 million grant under the Electric Drive Vehicle Battery and Component Manufacturing Initiative.
Resco Products Inc.
Resco Products Inc. is a leading supplier of refractories in North America that serves major industries such as steel, copper, nickel, aluminum, hydrocarbon processing and cement. The product lines offered include magnesite brick, magnesite-chrome brick, magnesia carbon brick, aluminamagnesite-carbon brick, alumina brick, dolomite brick, dolomitic specialties, clay-alumina specialties (gunning mixes, castables, plastics, ram mixes and mortars), pre-cast shapes, basic specialties, extruded car top shapes, minerals, clay graphite brick, silicon-carbide brick, insulating firebrick, and cordierite brick.
SMR Automotive
SMR is a global corporation with world class engineering capabilities, state-of-the-art manufacturing facilities and a global customer base. Its broad customer base includes all major car makers in North America, Europe, Asia and Australia.
SMR's manufacturing plants, spread across the globe, are specialized in polymer processing, manufacturing of electronic and electro-mechanical systems, glass processing, automated painting and the assembly of complete systems. The Company's employees are dedicated to meeting the intricate demands of both today's and tomorrow's automotive industry in terms of quality, safety, aesthetics and economic efficiency. Global networking of all departments guarantees that the whole group benefits from the most successful processes and the best experts in the group.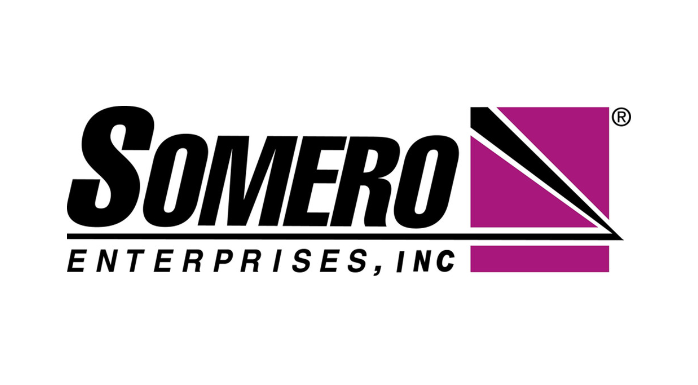 Somero Enterprises
Somero® manufactures laser-guided and technologically innovative machinery used in horizontal concrete placement, to advance the productivity, concrete flatness and efficiency of the jobsite. Somero® promotes customer training, technical support and continuous innovation for all its products.
Somero's vision is for our innovative, cutting edge technology and processes to be in use wherever a redi-mix truck is discharging concrete for a concrete slab.  Somero® technology and equipment will enable every installation to be completed faster, flatter and with fewer people.  We will continually pass on Somero® knowledge and expertise to all our global customers.
Somero Enterprises® is committed to constantly improving current products while researching and developing new technology for better, more innovative products of the future. Key Company personnel are actively involved in concrete related organizations and associations such as the ACI and ASCC.
Superior Essex
Superior Essex is a global leader in the design, manufacture and supply of wire and cable products. They are the world's largest producer of magnet wire, also known as winding wire, an insulated copper or aluminum conductor used by major original equipment manufacturers and distributors. In North America, Superior Essex is the industry leader in outside plant copper communications wire and cable products. They also manufacture and supply fiber optic cables and premises copper cables.
Stanley Black & Decker
Stanley Black & Decker, Inc., formerly known as The Stanley Works, is a Fortune 500 American manufacturer of industrial tools and household hardware and provider of security products.
Swanson Industries
Swanson Industries provides a vast array of products and services for several industries, including fluid power, mining, off-highway, and steel.
Swanson has become an industry leader in providing certified products and unmatched technical expertise that ranges from designing and manufacturing new products, remanufacturing and repairing components, engineering, design, and research and development.
Throughout Swanson Industries you will find highly specialized state-of-the-art equipment and the 21st-century technology necessary to manufacture and provide superior products for today's highly competitive business environment.
Trellisware
TrellisWare Technologies is a privately held company in San Diego, California. We are dedicated to improving and changing the design and performance of communications and signal processing systems.
As a worldwide leader in highly advanced algorithms, waveforms, and communications systems, we provide innovative small form factor radio products, and fully integrated solutions. TrellisWare is delivering the next generation of communications to military and commercial markets — today.
Yamaha Motor Company
Yamaha Motor Company Limited is a Japanese manufacturer of motorcycles, marine products such as boats and outboard motors, and other motorized products. The company was established in 1955 upon separation from Yamaha Corporation (however Yamaha Corporation is still the largest shareholder with 12.21%, as of June 30, 2014), and is headquartered in Iwata, Shizuoka, Japan. The company conducts development, production and marketing operations through 109 consolidated subsidiaries as of 2012.